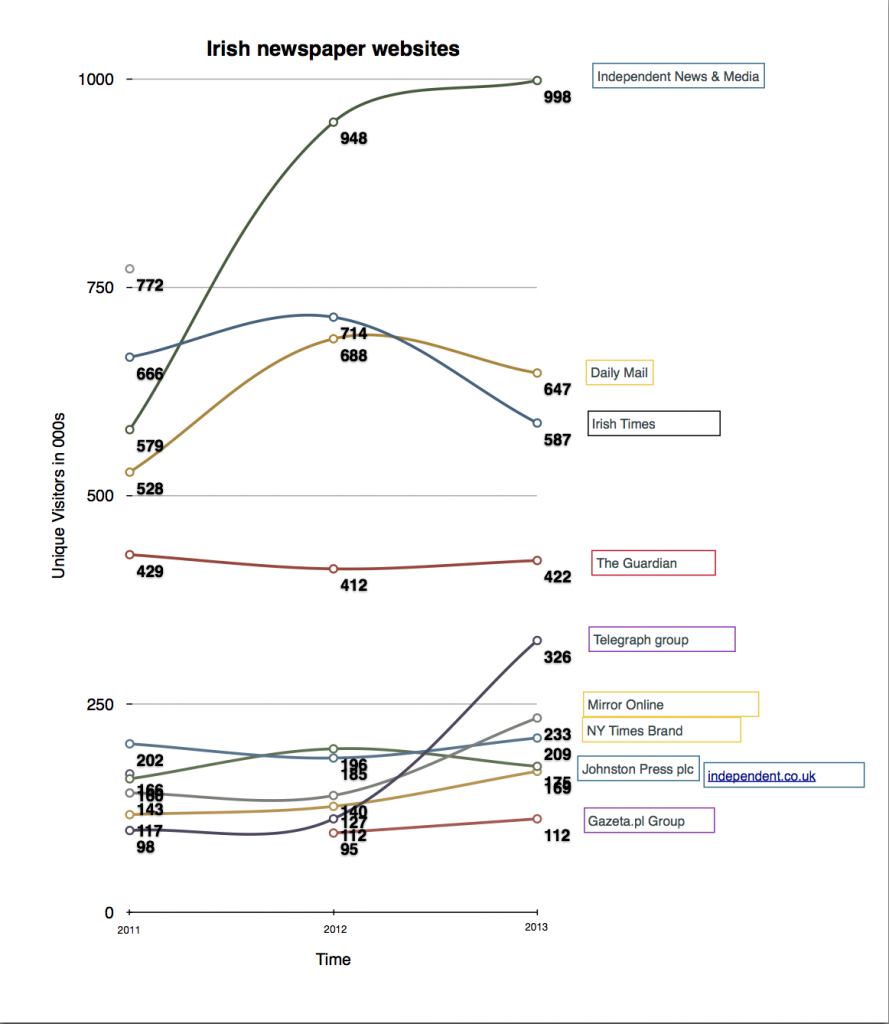 New figures on the performance on newspaper websites in the Irish market show that the Irish Independent group's sites are the most popular with readers.
The figures also suggest that the newly redesigned Irish Times website has not been embraced by readers, recording a 18% year on year fall against a background of an increasing total available audience.
Commenting on the Comscore findings, Hugh Linehan, Digital Development Editor of the Irish Times said
"Comscore very old-school, don't do mobile which (including apps) is now more than 50 per cent of our traffic. We predict mobile will be 80 percent by 2016. Including mobile our traffic is up 20 per cent yoy [year-on-year]. Desktop is the new print"
The new Irish Times figures may also reflect the impact of the newspaper losing the Ireland.com domain, which was sold to Tourism Ireland in Oct 2012 for a reported €495K.
Also notable from the numbers was the spectacular improvement in the readership for the Telegraph in Ireland, with that paper's site seeing the greatest rate of growth of all the recorded domains.
Note on the data source:
Every now and then, analytics firms Comscore releases a fragment of data from their huge pile of secret stats for the public to nibble on.
I've taken data from two of those fragments (this and this) to make the chart above.
The data points represent figures for August 2011, September 2012 and September 2013.
Comscore and its clients, of course, have figures for all the other months in between, but I've done the best I can with the info available.