Donald Trump has been President of the US for just over a fortnight now. Gallup, the polling people, have been tracking his approval and disapproval ratings daily. Today, his disapproval rating hit a new high of 53% of all US adults.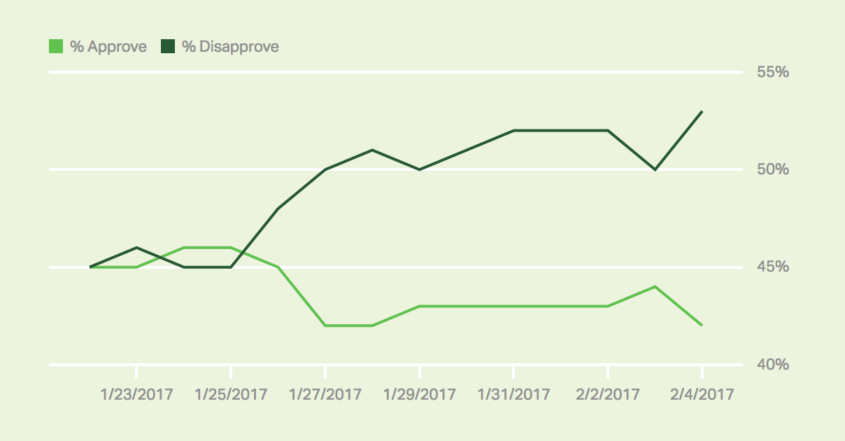 Something in the back of my mind stirred. I thought I'd take a look at what was happening in Richard Nixon's Presidency when he hit that sort of number.
Well, as you can see, Nixon took a while longer to reach Mr. Trump's level of unpopularity. In fact, by the time he broke the 50% disapproval barrier, the Watergate break-in was already in the past, as were all of the events of All The President's Men. (The final scene takes place as he is sworn in for his second term.)
However, I thought it was worth recalling just exactly what it had taken to push Richard Nixon to Mr. Trump's current state of disapproval. The Senate had already launched an inquiry into Watergate. On 13th July 1973, it had been revealed that all the conversations and calls in and out of the President's office have been recorded. By the 6th August 1973, President Nixon is openly defying a Senate subpoena for the tapes.
This was the first time that President Nixon's disapproval rating reaches the level achieved by Mr. Trump after two weeks on the job. As it turned out, President Nixon was, at that moment, exactly one year from resignation.